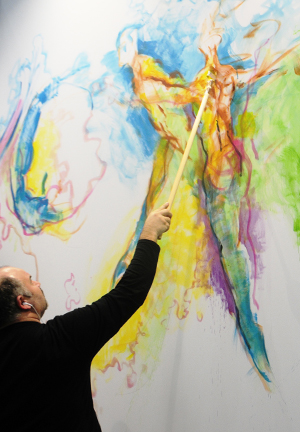 Liveaction-painting at Vivaness
The Vivaness Liveaction-Painting Project
At Biofach/Vivaness, the World's leading Trade Fair for Organic Food and Natural Personal Care, I was invited from Styx Naturcosmetic to paint live four days on location. The result was an Expressive Colorful Painting with dimentions 4x15 meters. Click here to see some shots from the Project.
Click here to see the Video from the Project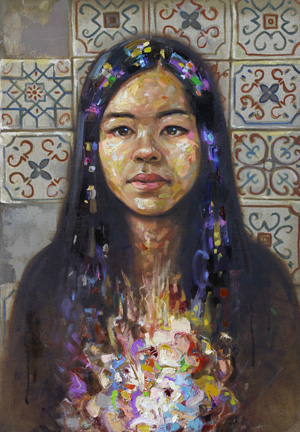 In the Heart of my little Teenager, 60 x 80 cm, Oil on Canvas
Group Show in Mondi Gallery, Vienna
The Mondi Gallery opens the 3rd art exhibition "Focus on People! Personality reflected in art"! with Sabine Gromek, Sylwia Januszewska, Arkadiusz Zamczała, Michail Nogin, Krassimir Kolev, Atanas Kolev and Justyna Gadek
Vernissage: June 2-th. 17.00
Exhibition: June - September 2015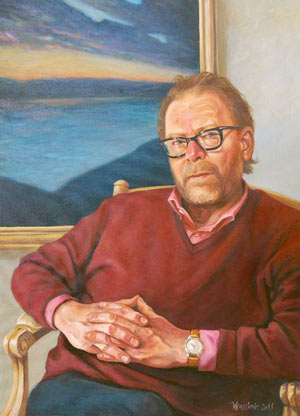 Portrait of Claes Moser, Oil on Canvas

Would you like to order a portrait?
An assignment usually takes one to four weeks to complete.
Prices vary with size and composition and are set in agreement with the costumer.
Once an agreement is made on a portrait, a deposit of 20%
of the price is paid. The final payment is made when the
portrait is finished.
Interested? Contact me on: E-mail: krassimir@kolev.se
or Phone nr: +43 650 77 07 383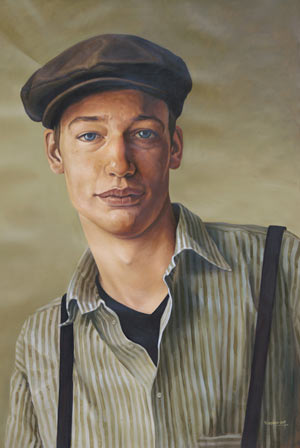 Petrus, 130 x 190 cm, Oil on Canvas
"Petrus" got a Prize in Copenhagen
My painting PETRUS won the Prize of the Public
at the Exhibition PORTRAIT NOW at the Museum of National History in Copenhagen, Denmark